Asia Racing Team and BlackJack Racing once again joined forces to field a car in the season opener of the F4 Chinese Championship at the Zhuhai International Circuit.
Both teams have been longstanding supporters of the F4 Chinese Championship and have been actively promoting young drivers in the transition to single-seaters. This year, Blackjack Racing plans to field multiple entries in the Ningbo and Macau rounds, as well as one car in the season opener held at Asia Racing Team's home base in Zhuhai.
Unfortunately, Tiezheng Liu was unable to attend the event for personal reasons, and a last-minute deal led to karting driver Marcus Cheong Man Hei taking the wheel of the No. 13 BlackJack Racing Mygale M14-F4 Geely car.
As a Macau racer, Marcus Cheong had only driven a formula car once before during private testing at Zhuhai. He had to quickly adapt to a new car and a different approach from karting. He qualified 13th and 11th in qualifying 1 and 2, respectively.
Saturday proved to be challenging for the team and the driver, with two collisions in race one and two that hindered the driver progress. However, this didn't dampen the team's motivation to bounce back on Sunday.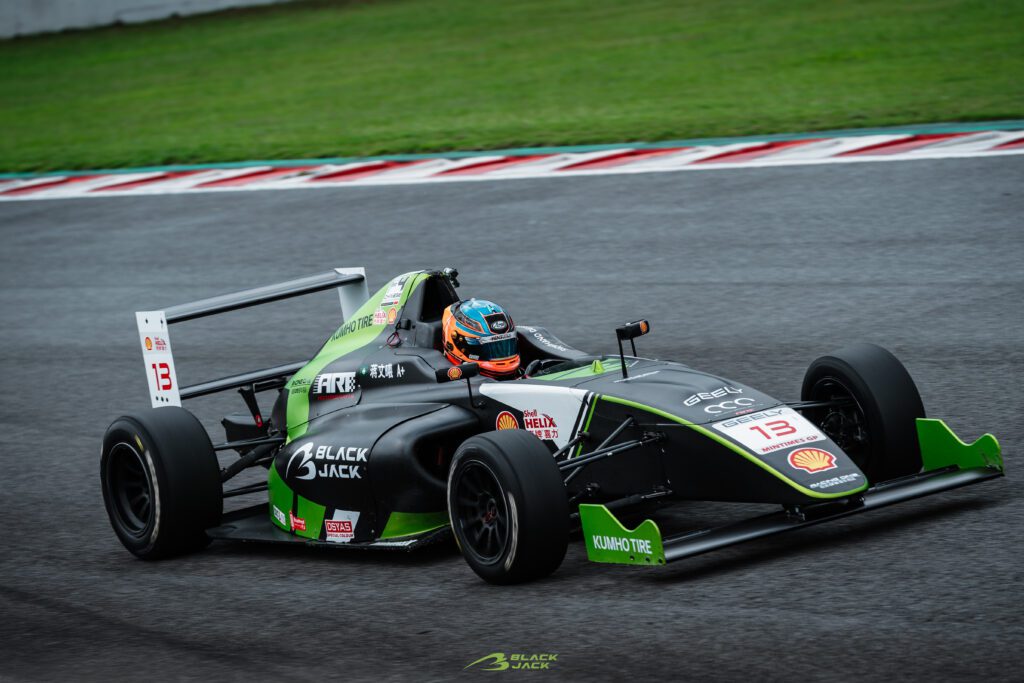 After a few hours of work on the car, the No. 13 BlackJack Racing Mygale M14-F4 Geely was in good shape again. In the opening race on Sunday, Marcus Cheong delivered a flawless performance, crossing the finish line in 11th position among a 17-car grid. This result boosted the driver's confidence, leading him to approach the final race of the weekend with a desire to improve the results. The Macau native put together another solid race, finishing ninth overall.
Team Manager Rodolfo Ávila said, "We had to find a last-minute replacement driver for the race weekend. Considering that Marcus didn't have any experience in single-seaters, I'm very glad with his performance over the weekend. With his karting experience, he adapted extremely quickly to the F4, consistently improving his lap times every time we headed out on the track. I am looking forward to continuing to work with Marcus in the near future."
Team Principal Jack Pang added, "I began my formula career with ART and China F4 in Zhuhai, and I am delighted to have assisted young Marcus in his progress throughout the weekend. I am looking forward to his performance later in the year." 
The team will begin preparing for the upcoming round of the China Endurance Championship (CEC), which will take place next weekend in Ningbo.