Asia Racing Team drivers experienced a roller coaster ride in the 67th edition of the Macau Grand Prix. Two strong performances from Stephen Hong Shi Jie showed what was possible to achieve as some racing misfortune blew in Tony Yu's direction on the team's return to Macau after two-year absence.
Stephen Hong, who replaced Jack Pang for the FIA F4 Chinese Championship season finale, joined the team for the first time at Macau. He has quickly adapted to the team and showed a safe and strong pace. Starting from the sixth place on the grid after Saturday's strong performance in the qualification race, Stephen Hong picked up a top-five finish in his debut at Circuito da Guia. He was involved in a three-car highly entertaining battle for fourth, eventually crossing the finish line in fifth.
An abundance of back luck struck the No. 26 Mygale M14-Geely entry of the Harbin-native Tony Yu. The former Superbike rider was forced to retire in both races due to technical failures.
Team Manager Rodolfo Avila said: "Congratulations to Stephen and Tony for their efforts over the weekend. They tackled the difficulties of the Circuito da Guia amazingly for two rookies. Stephen did a great good job, and became stronger and stronger as the weekend progressed. Too bad for Tony; he was betrayed twice by his car mechanics. Still, we showed in an impressive way what a strong team we have."
DRIVERS QUOTES: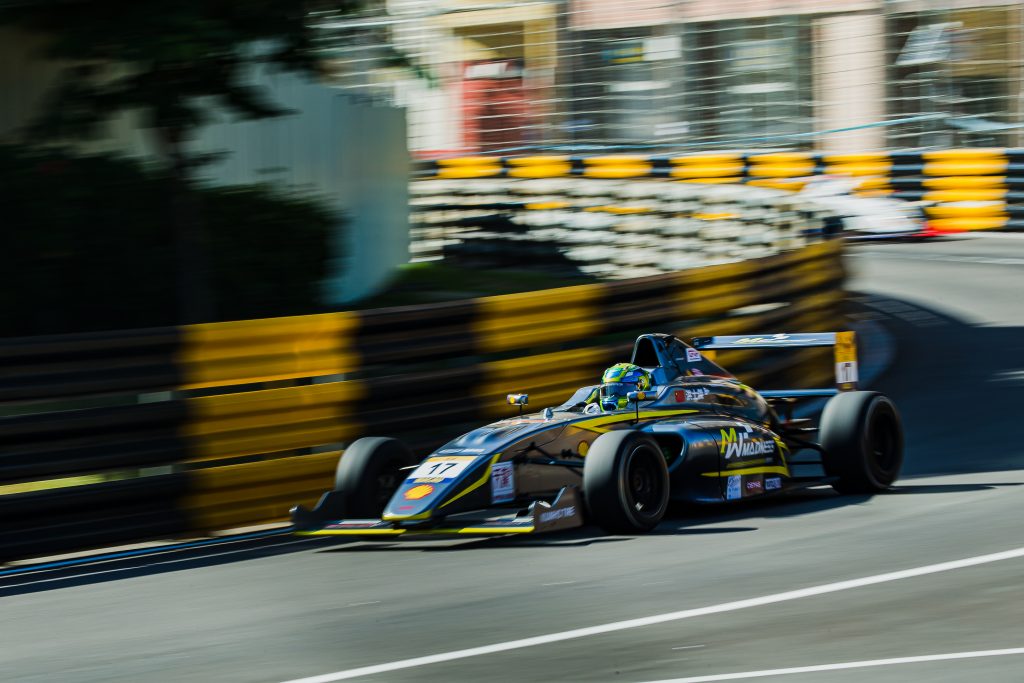 #17 Stephen Hong
Q: P7
Qualifying Race: P6
Grand Prix Race: P5
"It is really special to end the entire 2020 F4 season in this format! The intensity of the competition is really very high, especially for such a track that I have never run before. Relatively speaking, the first day of practice, I had a conservative approach and didn't bring out my abilities. In qualifying I slowly found some rhythm, but the appearance of many yellow flags resulted in no chance to make a good lap time under the best tire pressure. Although the starting position was seventh in the first round, I knew that there would be some accidents during the race, so I played safely and avoided many accidents. Unfortunately, a car hit me from behind under the safety-car. I lost my original position, and then went chasing until the end, eventually finishing the race in sixth. Without any pressure and burden, I just wanted to get a better place in the classification on Sunday's race. I started off very smoothly and grabbed the fourth place, but after a few laps my gearbox shift starts to struggle. The problem caused the rear car to keep pushing in. My position defence was very fortunate throughout the whole process, and finally I lost a position to finish the race in fifth. I believe that everyone who has followed this year's races has seen my strength. There were three DNFs and one DQ this year, which resulted in lagging behind points. I couldn't battle for the championship title at the end, but 2020 is destined to be an unforgettable year for me! I am looking forward to prepare 2021 season, aiming a better performance! Thanks for the support of the team!"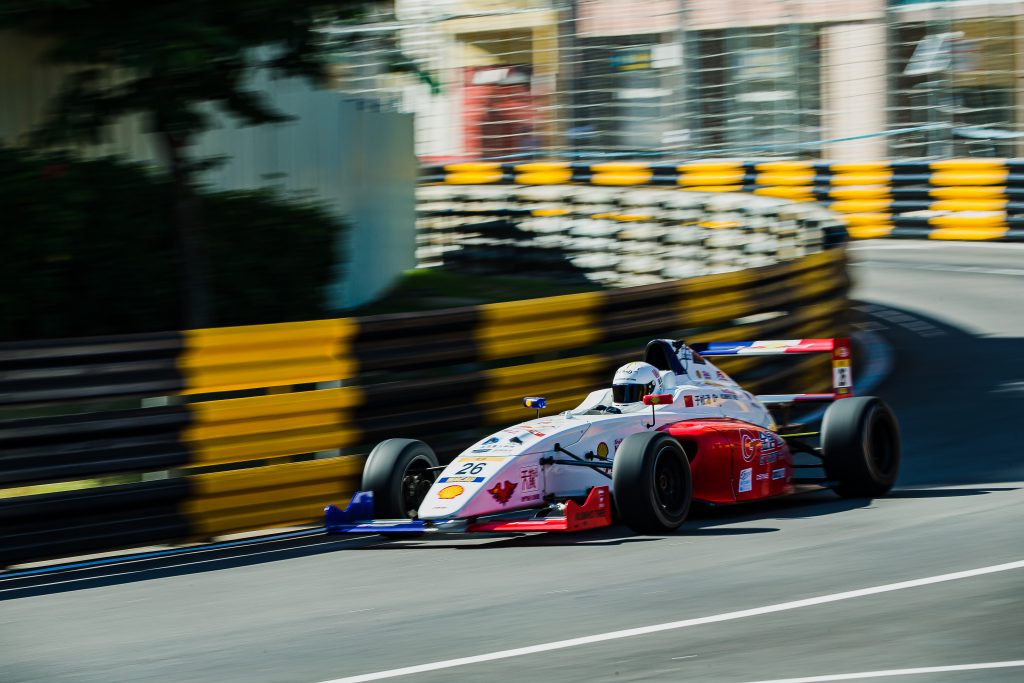 #26 Tony Yu Songtao
Q: P17
Qualifying Race: DNF
Grand Prix Race: DNF
"It was a great honor to take part in the legendary Macau's Grand Prix event as I was the first one from my hometown to race a formula car there. Macau's Guia Circuit is a magic track. The first session was so scared for me as the road is so bumping and no grip, the car turning into the corner by itself and the wall just coming to your face. From the second session things turn better. Unfortunately, both races were not good for me. This kind of things happens anywhere, just not lucky this time out. However, I am very happy for taking the start in both races with other drivers showing great respect for me and my team's work. They all know if I would stay on the track I may had the chance to beat them. During the weekend I was on the TV and official magazine, my friends and family are all proud I was in the Macau GP's formula race. Therefore, I am happy I made my own history in the race. If we have the chance, we will come back and make another new record in Macau. So let's wish it will happen, and never give up the hope and work together with my team. We had learned from our mistakes, and we're always looking forward to the future."