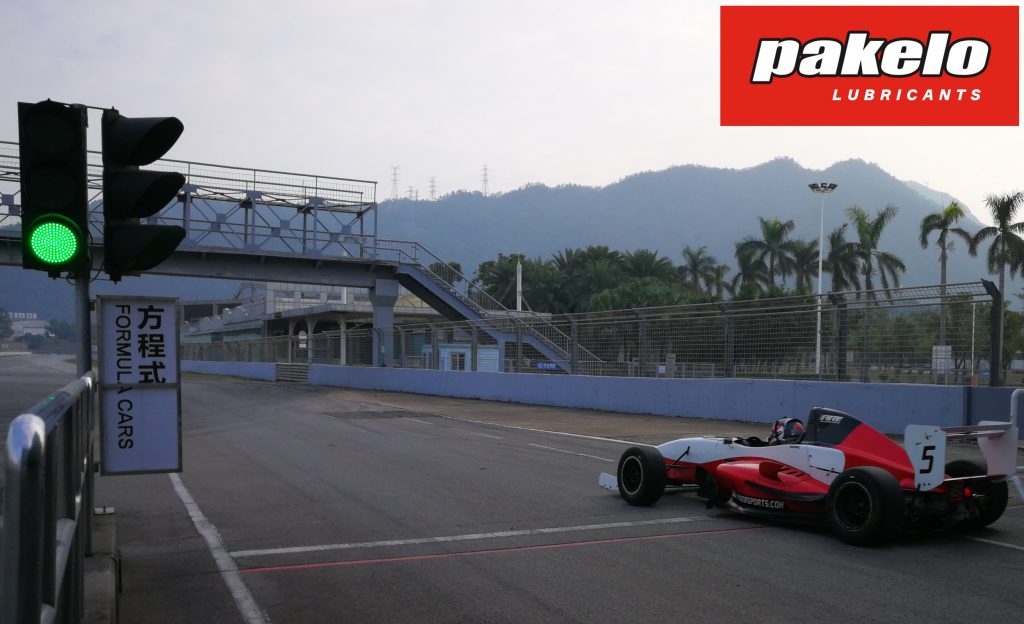 Asia Racing Team is pleased to announce that its long-term Technical Partner, Pakelo Lubricants, from Italy, has renewed its technical partnership with the team ahead of the 2019 racing season.This will be Pakelo Lubricants' ninth full season as a Technical Partner of Asia Racing after entering into partnership in 2011 and having subsequently enjoyed a strong relationship. For 2019, the Pakelo Lubricants logo will feature on the Asia Racing Team cars.
The Pakelo Lubricants brand will be prominently displayed on the Asia Racing Team race and school cars, and as it has been since 2011. Pakelo Lubricants will leverage the technical partnership as a key component of its regional marketing and communications activities.
Since 1988, Pakelo has been the partner of winning teams, which alongside the very best drivers, that provides consultancy and technical support for lubricating the mechanical parts of racecars in the best possible manner. And, the objective of this 'driving force' is to provide optimum technical consultancy and all the necessary know-how for effectively facing and meeting every racecar need.
Commenting on this partnership renewal, Brutus Tang, Area Manager of Pakelo Lubricants, said; "Our partnership with Asia Racing Team has been very effective for China and Southeast Asia promotion of the Pakelo Lubricants brand. Renewing the partnership for a ninth season reinforces our continued support and commitment to Asian motor racing scene."
Rodolfo Avila, recently appointed Team Manager of Asia Racing Team, added; "Pakelo Lubricants is part of the family having been a partner with us for nine years now, and I'm delighted to announce that this relationship will continue once again for 2019. We have enjoyed a successful partnership because our brands are highly complementary: we are family run businesses with a strong heritage, a history of innovation, and a desire to embrace new technologies. Strong partnerships are the lifeblood of any racing team like Asia Racing Team and the continued support of Pakelo Lubricants will help us fight for success in different championships."