Asia Racing Team drivers Jack Changyuan Pang and Tony Songyao put on a very satisfactory performance at Zhuhai International Circuit in the opening event of the 2020 FIA F4 Chinese Championship.
It was clear to everyone on the Asia Racing Team that the team would be facing many challenges in their first race of the Formula 4 season, for example, the fact of both drivers have not tested these cars prior to the race week and not least both cars were last-minute rentals to third parties.
Challenging conditions Challenging weather conditions faced the Formula 4 competitors in the opening race of the season on Saturday. In a race full of incidents and errors from start to finish, Changyuan Pang kept his head and crossed the finish line in fifth place. Coming here as a rookie, the former motorbike racer Tony Yu took it easy, finishing P13 in his first race in the junior category.
The second race of the weekend was no less action-packed than the first. Starting from sixth on the grid on a wet track, Changyuan Pang got a great getaway, moving to fourth by the second corner. The Chinese racer was fifth when the safety car came in. Unfortunately, the #44 Mygale-Geely spun out on restart, dropping to the very back of the field. He still managed to get some places back to cross the finish line in seventh. Teammate Tony Yu was P9 at the flag, collecting his second third-place trophy in the Master Class.
The third and fourth races took place on Sunday, and this time in much better weather conditions. The morning race saw Changyuan Pang going off the track in T14 while battling for a top-5 position, sending him to the back of the grid and out of contention. He eventually crossed the line 9th. Starting from second on the grid for the last race of the weekend, Changyuan Pang was able to take advantage of his grid position, crossing the finish line in P10.
With the priority of taking his car to the flag without unnecessary risks in both Sunday races, Tony Yu took a careful approach that paid off with two P3 finishes in the Master Class.
Team Manager Rodolfo Avila said, "We learned a lot from this weekend. Our two drivers missed some proper testing ahead of the event, but they did best they could. Jack showed glimpses of his potential, and Tony definitely can go faster. We can see that we have a solid basis to work from, now we need to keep our heads down and work hard to improve further. One last word to Yannick and the boys, who did a great job over the week as our cars run flawlessly from day one".
The FIA F4 Chinese Championship continues on October 7/8 once again at the Zhuhai International Circuit.
DRIVERS QUOTES: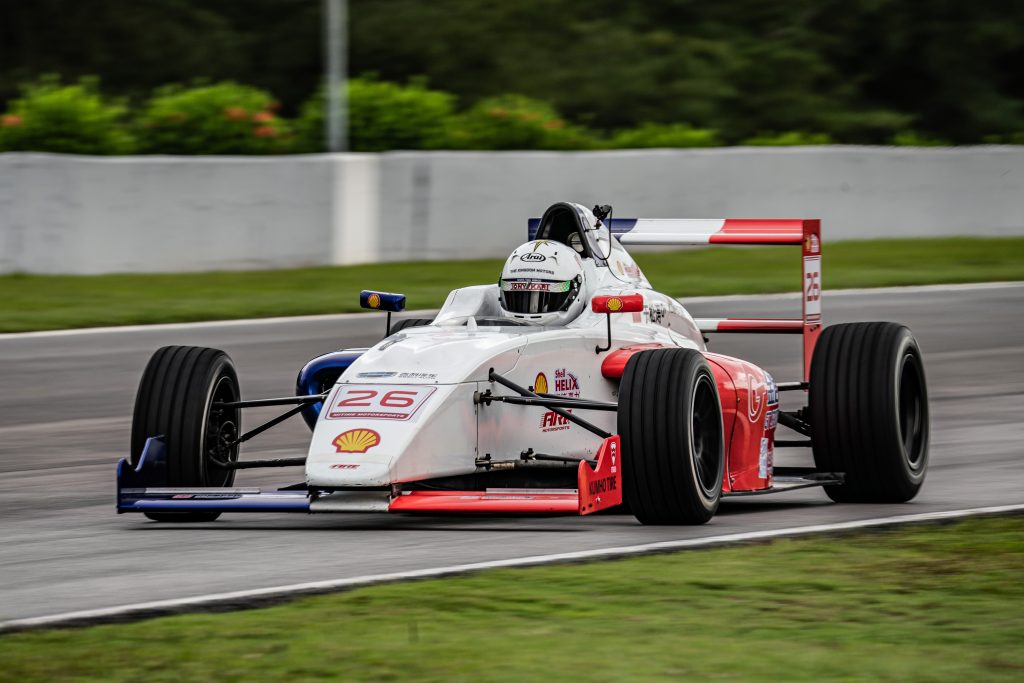 #26 Tony Yu Songtao ??
Q1: P10
Q2: P15
Race 1: P10 (3rd in Master Class)
Race 2: P9 (3rd in Master Class)
Race 3: P13 (3rd in Master Class)
Race 4: P12 (3rd in Master Class)
"It was a difficult racing weekend. The weather was random rain and a bit stormy, and there were too many red flags and crashes on track. We thought that the best was to complete the races and secure our points. It was a short time to test this new car, but our team did a brilliant job to keep the car in sharp condition and made a good strategy in the races. I need to thank my team staff's hard work. I want to share my four Master Class podium trophies with them. Now, we can build on this for the next race. In two weeks we will be again fighting for points and podium positions, and again doing our best to be even more competitive."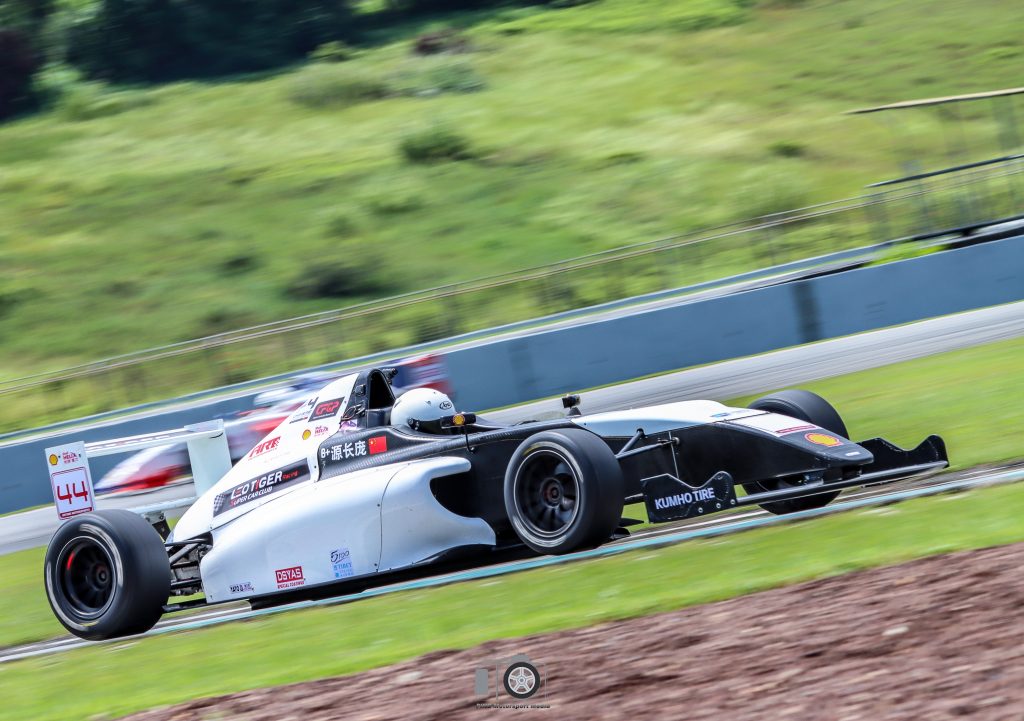 #44 Jack Pang Changyuan ??
Q1: P11
Q2: P13
Race 1: P5
Race 2: P7
Race 3: P9
Race 4: P10
"I definitely had a fun weekend, especially driving on the wet. We had lots of safety car periods and I had some opportunities that slipped away. I have to improve on both raw pace and consistency."